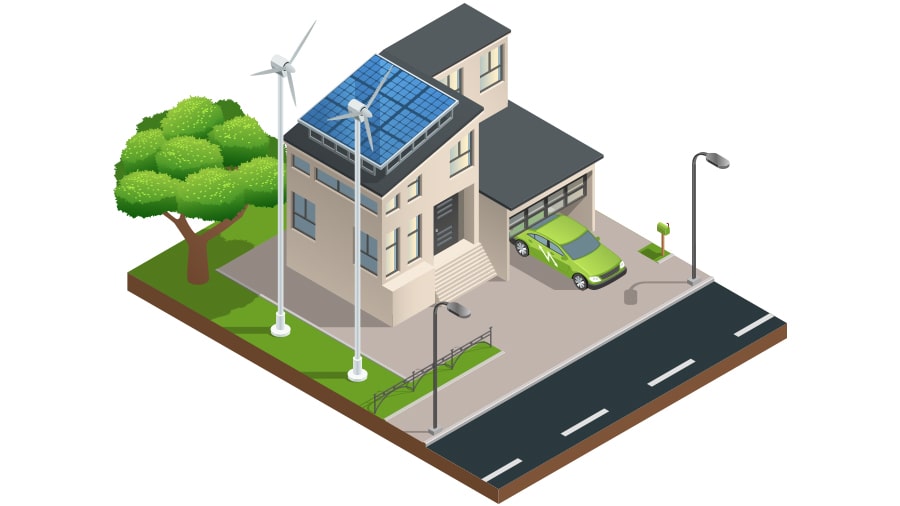 Umiya Enterprises is one of the top rooftop solar system providers in Dungarpur and Banswara of Rajasthan, India. Get solar rooftop solutions and installation by choosing us and we will install our solar panels on your roof.
Solar Rooftop System:
Solar rooftops are solar panels that are placed on the roofs of commercial, institutional or residential buildings. They receive the light energy emitted by the sun and convert it into electrical energy. This setup is also known as the solar rooftop photo-voltaic system. It produces a clean,eco-friendly form of energy, which means it does not produce any kind of pollution or harmful gases.
A rooftop photovoltaic power station, or Solar PV System, is a photovoltaic system in which solar panels generates electricity and are mounted on the roof of a residential or commercial building or structure. Roof solar panels rely on the ability of solar cells to utilize solar energy and convert it into electricity.
Benefits of Solar Rooftop:
Reduction in electricity bills
Low maintenance cost
Less pollution risks
reduction of carbon footprint
Umiya Enterprises provides the solar system needed to power your home or organization through solar energy and as a listed vendor, we are authorized to design, supply, install and maintain solar rooftop systems. We offer the best prices for all the processes pertaining to solar rooftop systems.
We provide our clients a complete End-to-End EPC solution tailored to their needs for solar roof-top installations. We install solar systems on all types of roof spaces available through strategic connections. You can now reduce your electricity bills up to 50% with Umiya Enterprises Smart Solar Products. Umiya Enterprises provides customized solutions for your solar rooftop needs and helps to implement solar rooftop systems for Commercial, Industrial and Residential installations.