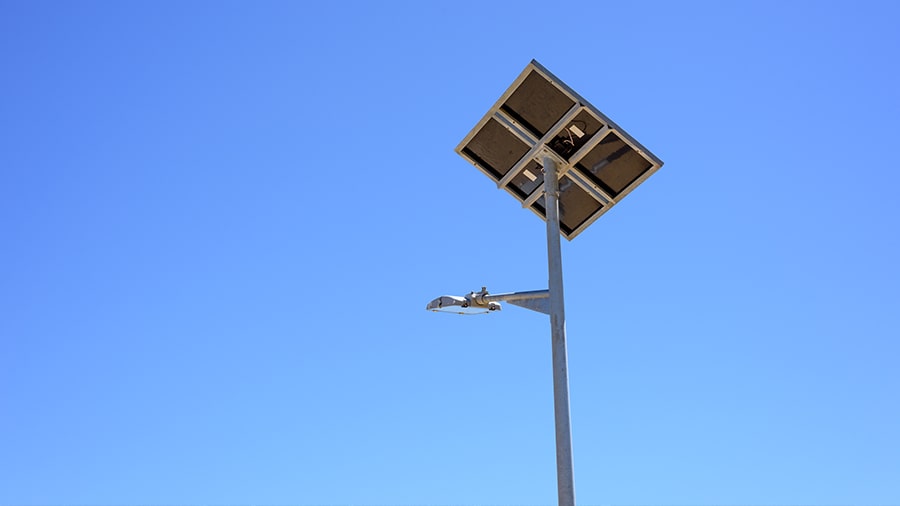 We are leading provider of solar street light in Dungarpur and Banswara district of Rajasthan, India. Our Solar Street Lights give you high quality lighting for your outdoor premises with advanced technology and help save on electricity bill. We provide successful solar street light solutions for railway stations, retail warehouses, panchayats, commercial and residential areas, office campuses etc. with complete solution.
Better technology, sleek design and superb functionality make the all-in-one solar streetlight suitable for many lighting applications. With a wide range of wattages, these streetlights adapt to different areas and offer a clean and green solution.
Designed by sophisticated street lights to harness the power and efficiency of innovative LED technology, LED street lights offer an environmentally friendly solution while bringing compromising brightness in efficiency, performance, longevity and style. Capitalizing on widespread success, we offer you a range of the best street lights.
Experience state-of-the-art lighting with Innovative, Smart and Green technology-based Solar Street lighting solutions:
Environment-friendly
Energy Saving, Higher reliability
Low Maintenance cost
Simple and quick installation
Long service life
As expert, professional solar street light supplier, we offer high quality and most reliable solar street light products to help customers of any country achieve their best power solutions. The Solar Street Light model uses energy from the sun with the most efficient solar panel technology integrated into the solar street light system. Get efficient and eco-friendly solar street lights at a reasonable price from one place.
Save on light displays with our latest efficient LED technology to illuminate your area. Inspect lights in solar street lights, reduce your maintenance costs and optimize your energy production and LED light performance. Always be aware of the current state of your solar street light system with real-time data available to you 24/7 through our remote management software.
We have earned a reputation as a premium provider of quality solar street light solutions. We do not compromise when it comes to designing, testing or quality of our products. So, no wonder we are the undisputed leader in street lights. As a pioneer in solar lights, we have improved urban architecture and enriched its quality.