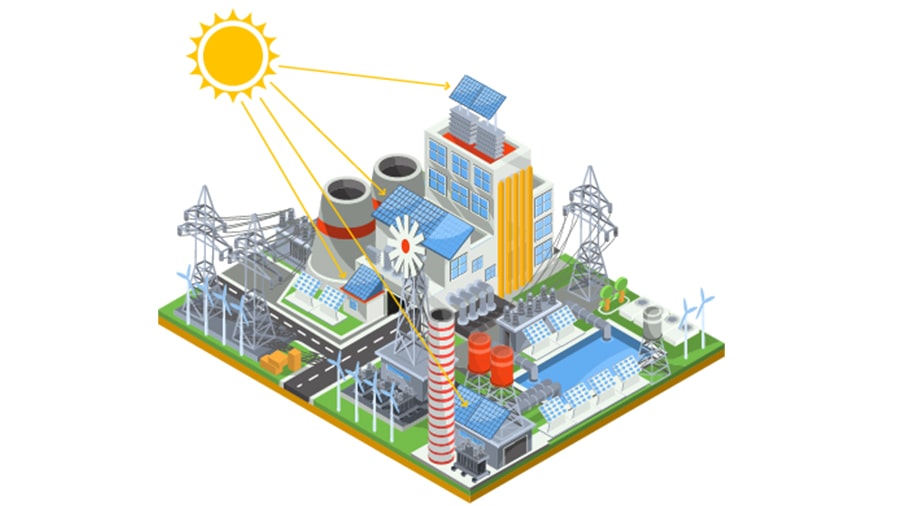 Umiya Enterprises is a fully forward-intergrated and comprehensive Solar EPC Solutions(Engineering-Procurement-Construction) provider in Dungarpur and Banswara of Rajasthan,India. We use world class technology to design, install and commission benchmark solar power projects around the world. We provide turnkey EPC (Engineering, Procurement, and Construction) or Capex Solution for your business premises.
Umiya Enterprises a leading Integrated Solar EPC Solution Provider offers design, detailed engineering, procurement, installation and commissioning services for utility scale ground-mounted, rooftop and distributed solar parks, capex as well as turnkey Solar EPC Solutions for commercial and industrial projects.
End to End installed complete Solar EPC Solution
At Umiya Enterprises, we provide PV Solar modules, EPC Turnkey Solutions, Grid Connected Utility and Off Grid Industrial, Commercial and Residential Projects using Solar Photovoltaic Technology. The Umiya Enterprises's dedicated team ensures the completion of each solar plant from concept to commissioning, including its operation and maintenance for the entire lifetime of the plant. We will meet your project needs with resources and ensure timely delivery.
Plant Design and Engineering
Procurement Management
Services and Maintenance
We offer innovations combined with world-class technology and best practices that provide efficient and cost-effective engineering solutions. We take an advisory approach to our customers' solar power needs, enabling us to provide customized solutions to meet their needs in a timely manner. Our Solar Power Technology offers flexibility and scalability to meet needs, provides integrated and customized solutions and respond quickly to market conditions.
Our Integrated Solar EPC Solutions include repair, installation and maintenance. You choose a single construction contractor for engineering, procurement and facility construction. This is the perfect arrangement if you choose a "one-stop" engineering, procurement and construction contract. Umiya Enterprises is able to provide you Solar EPC Solutions in Dungarpur and Banswara through relationship with specialized engineering companies.